The Best Thing To Do In Sydney According To Locals
The best thing to do in Sydney? It's a question I'm getting asked more and more and I could rattle off a whole list of my own favourite things but I thought – why not reach out to some of my friends and fellow Sydney-siders to see what they think is the best thing to do in Sydney? Because, I think we can all agree, locals know best. 😉
Grab sundowners at Manly
An afternoon in Manly. I love the ocean side but the harbour side of Manly is also great! Little Manly Beach is great for a relaxing swim, no surf to contend with. I love going to any of the bars on Manly Wharf to watch the sunset over the harbour (with a drink in hand)! Once the sun's set I recommend heading across the road to 4 Pines Brewery for more beers. Good beers! And more views! It's perfect because with all those bevvies in you, thankfully, the ferries back to the city are right there!
Snorkel Gordon's Bay
This is honestly the best place to snorkel in Sydney. You don't even feel like you're in Sydney. Definitely helps that you have to walk a bit to get there, but it's worth it. The water is as clear as any tropical island.
– Zac, 28
Get some sun at one of Sydney's many beaches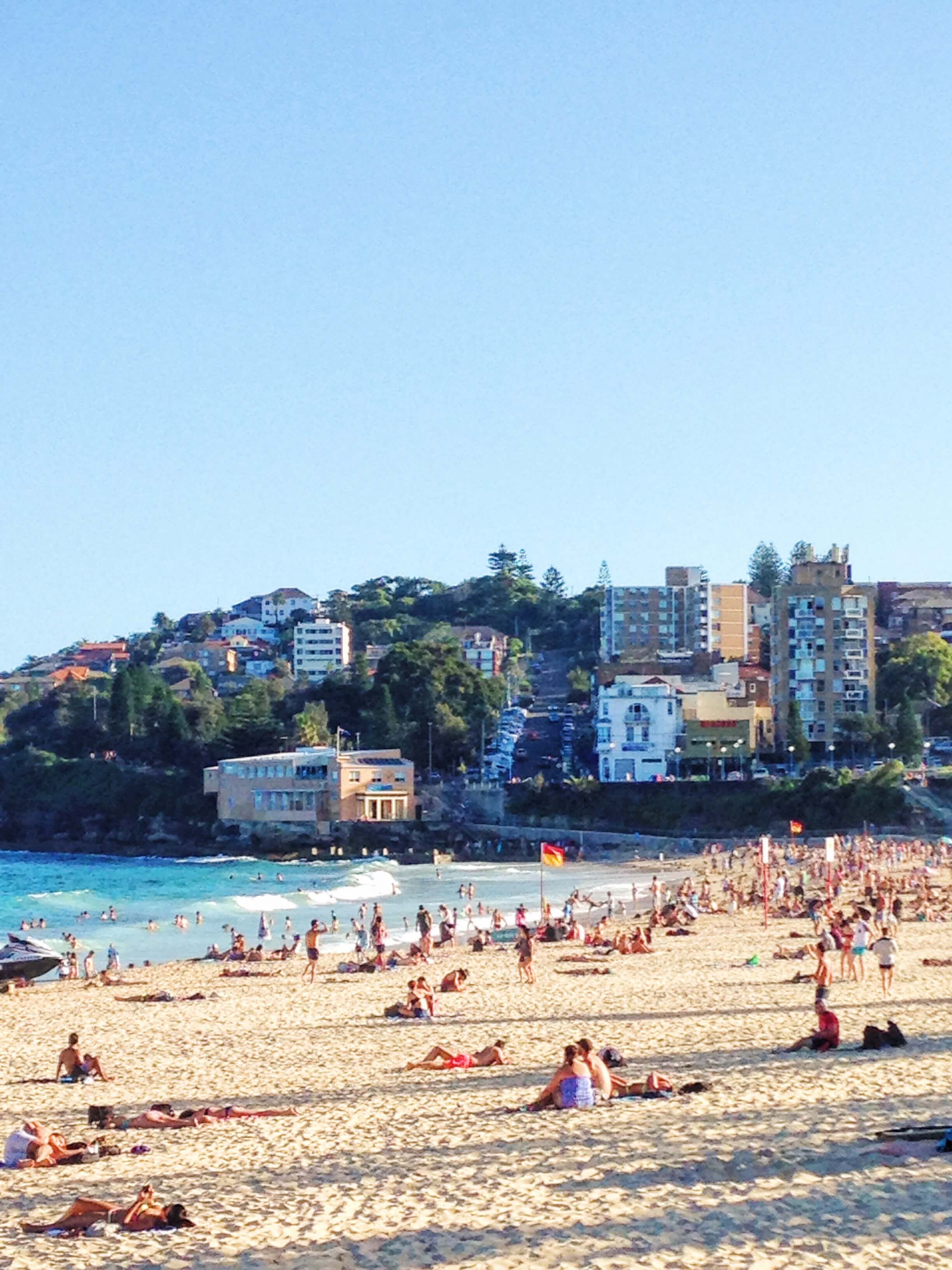 Coogee's my favourite place to hang. Good swimming beach and it's always a party down there!
– @thepungrytraveler
Beach days down at Bronte.
Bondi Beach, c'mon! Iconic, beautiful, plenty of places to grab lunch and good people watching!
– Sarah, 25
A refreshing dip somewhere like Freshwater and a casual ice-cream from the corner store afterwards.
– Taylor, 24
Visit the World's 2nd Oldest National Park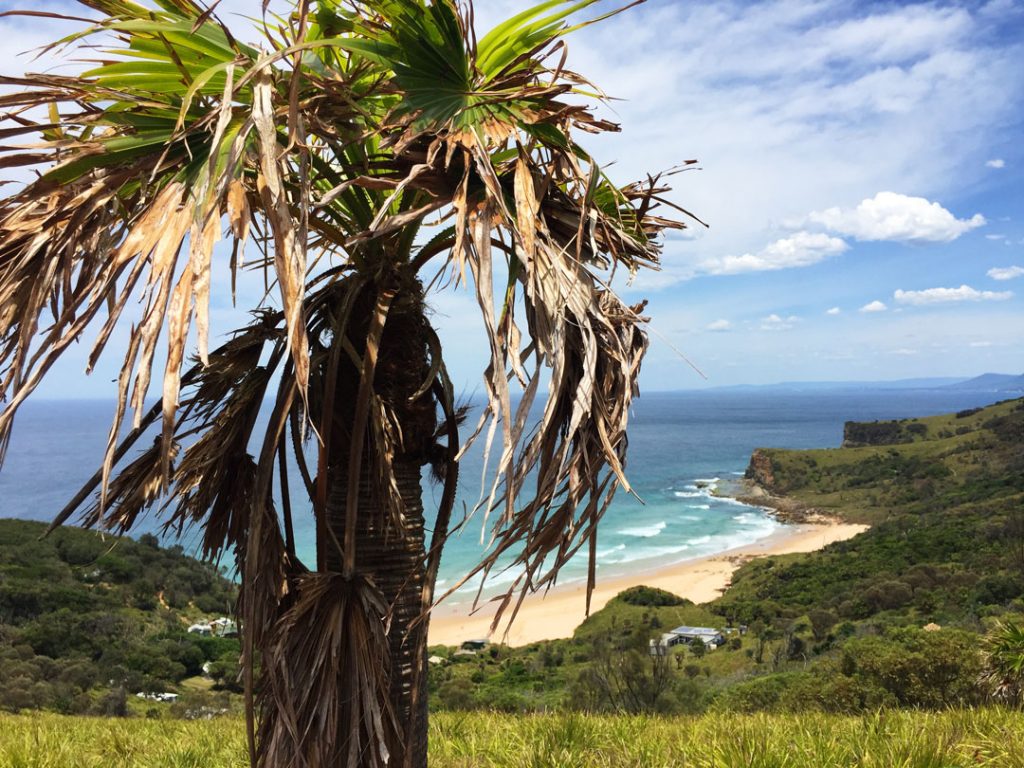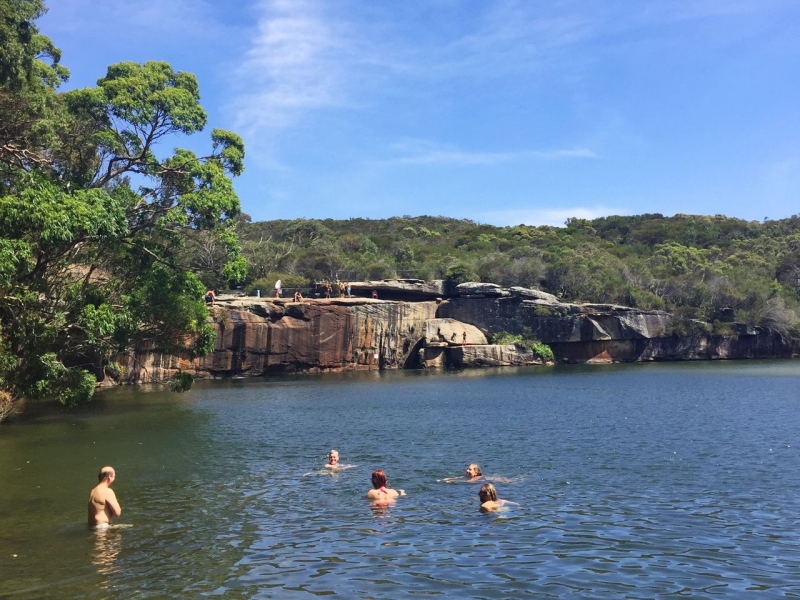 The best thing to do in Sydney is to head out of Sydney to the Royal National Park. It's my favourite spot in the entire world! Any chance I get I like to get out of the city, drive the hour or so down to the park and set up camp for the weekend. There's plenty of hidden spots and great swimming holes like Wattamolla. And maybe it's because this area isn't as touristed but I swear I always see heaps more wildlife here than in other national parks.
– Alex, 35
Get into the cafe culture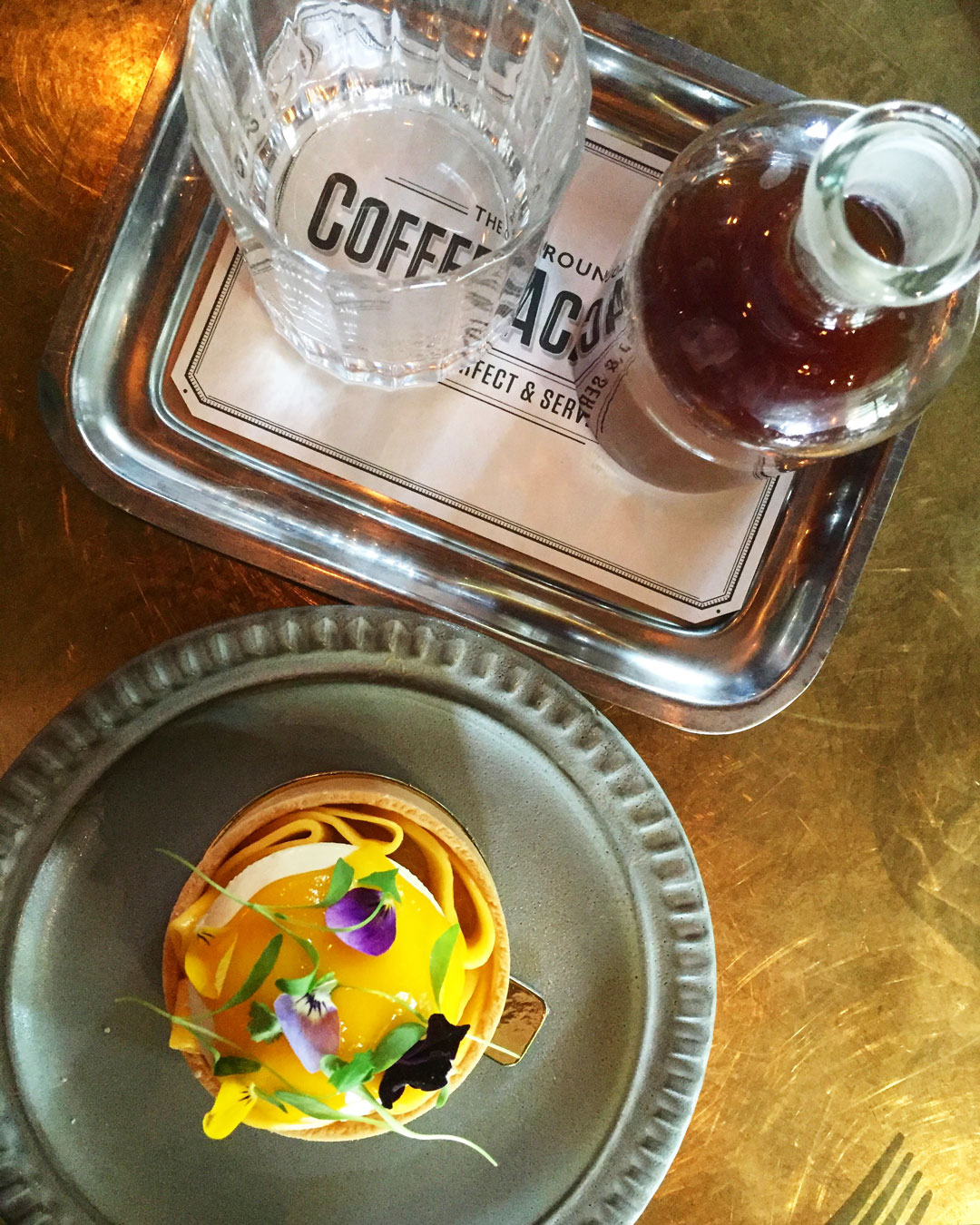 After living abroad for a few years one of the things I missed most about home was Sydney's cafe culture. I know Melbourne may have the title of most cultured Australian city but the combination of good coffee, great food and open, airy, outdoor seating means Sydney cafes hold a special place for me. It's hard to pick one but The Grounds of Alexandria is amazing (on weekdays when it's not overflowing with people!), as is my local hidden gem Roastville. For beachside picks, I've gotta go for Speedo's Cafe in Bondi. But there's honestly, SO many good ones, I could go on!
Take a dip in Sydney's seaside baths

This is probably blasphemous so I do apologise to my Sydney fam. I'm not the biggest fan of the beach. I don't hate it (except for the sand, I hate the sand) but I don't love it either. I prefer to swim at beachside baths – they're the best of both worlds; no sand, not as choppy, ocean water and sea views. In my opinion, Sydney does the ocean pool thing like nowhere else! My favourite's are both at Coogee – Wylie Baths and McIver's (ed: sorry, dudes, McIver's is ladies only!) but if you're going to do the ocean pool thing then it's definitely worth shelling out for Bondi Icebergs.
– Zoey, 29
Get out on the harbour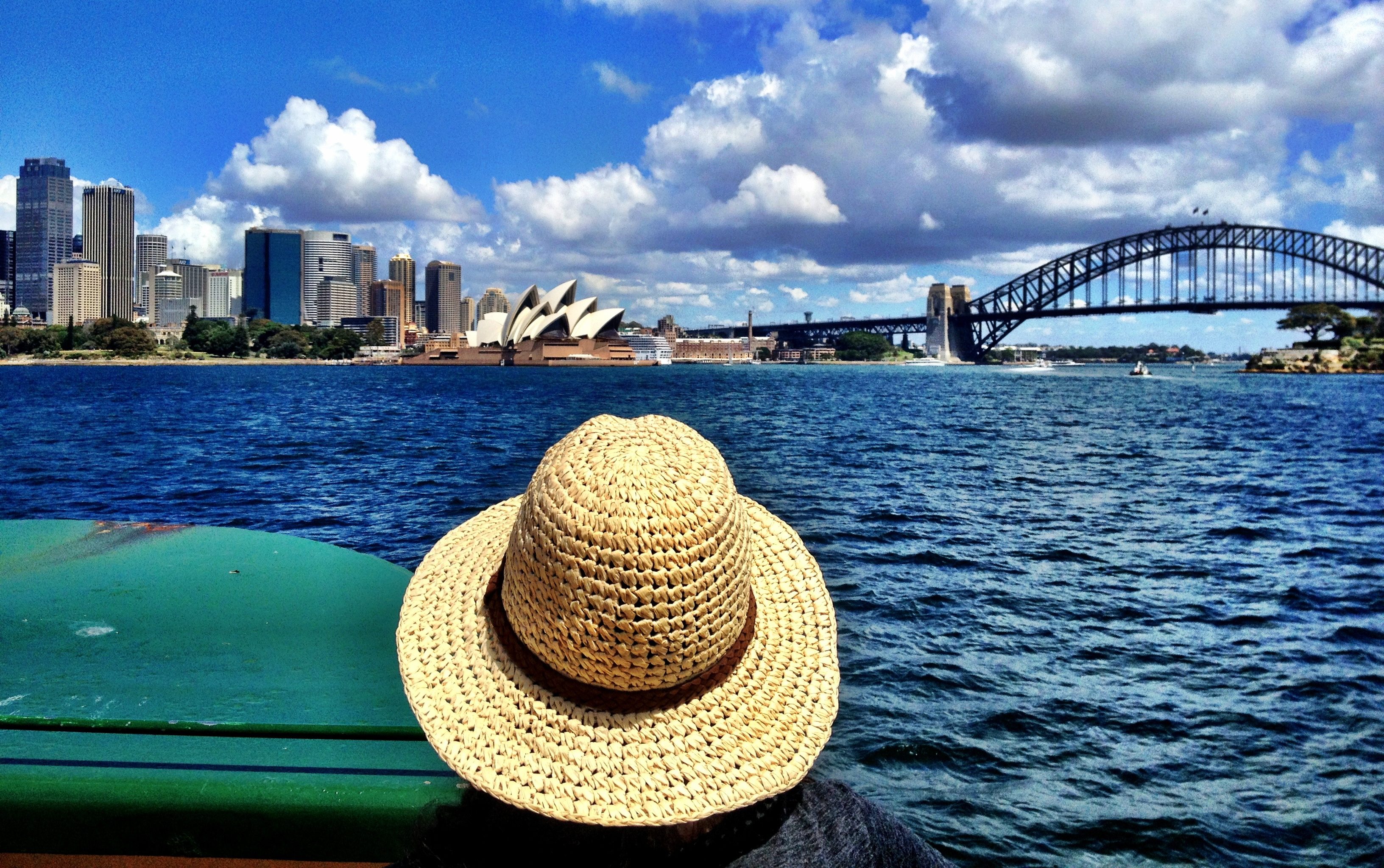 I know it may sound kinda cliché but going out on Sydney Harbour is still hands down the best thing to do in Sydney, I don't care if you're a local or not. Manly Ferry's the easy way but if you can make friends with someone with a boat…haha, you've hit the jackpot. Either way, it's always a reminder to me of how seriously gorgeous Sydney harbour is!
– James, 22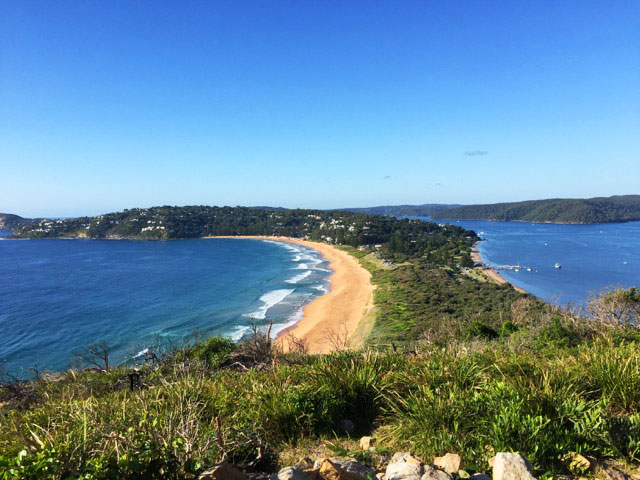 Everyone misses out on the Northern Beaches! One of my favourite places is Palm Beach. You can go for a surf, or just chill or do the walk up to Barrenjoey Lighthouse with its awesome views of the beach on one side and the Pittwater on the other. It's worth spending a whole day here. It's not at Palm Beach exactly but The Newport Arms is a good stopping point for an afternoon session for anyone heading back to the city.
– Peter
Walk the Harbour Bridge and more!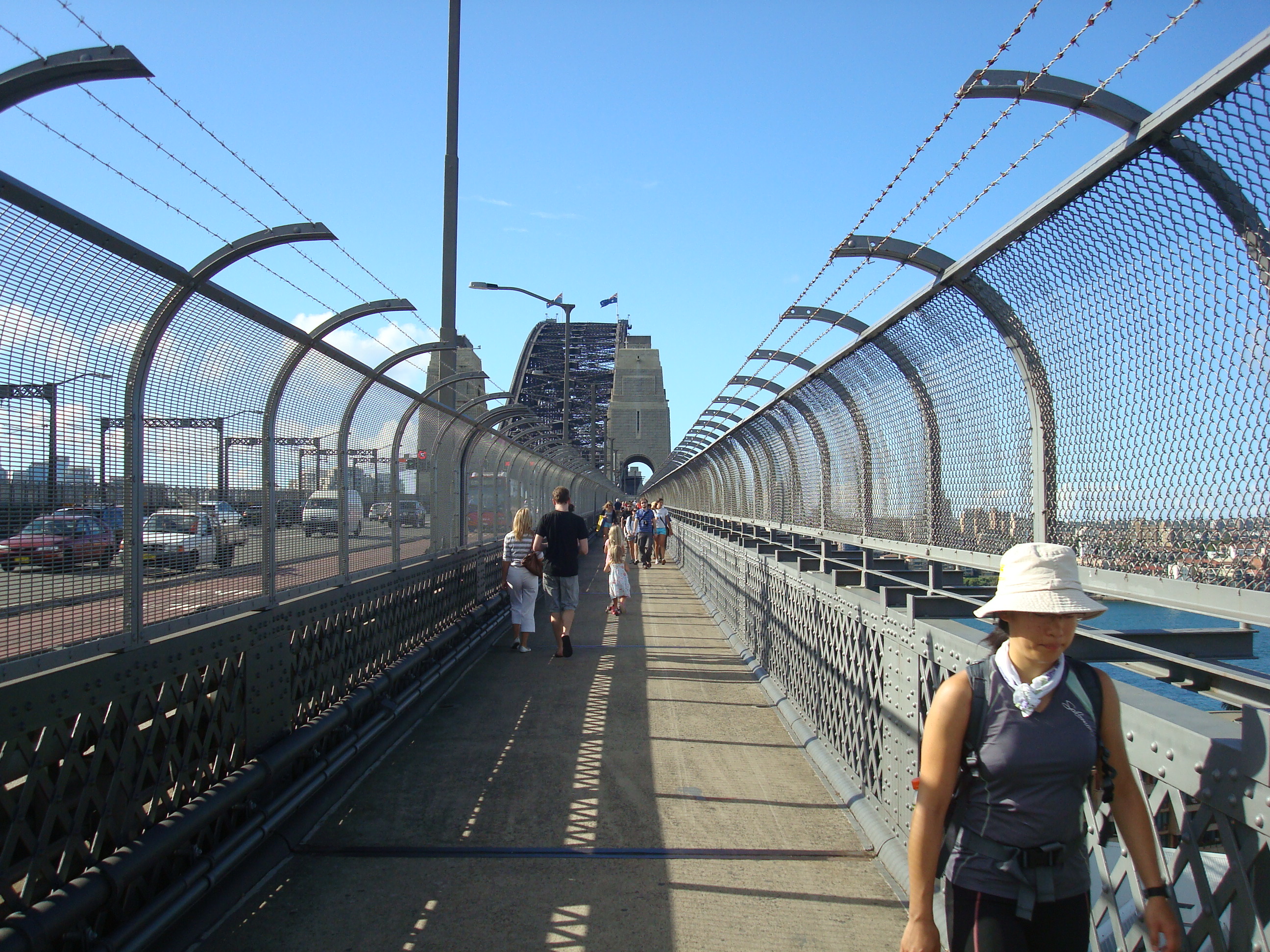 There's so many great things to do in Sydney! In no particular order: seeing the baby seal at the Opera House steps, a view and stroll around Cremorne Point, walking over the Harbour Bridge (not Bridgeclimb just walking over the bridge is awesome and free!), vantage point over the CBD from Centre Point tower (I love getting up high!), a leisurely train ride with no destination (just randomly take a train).
Local or not, we want to know what you think is the best thing to do in Sydney! Let us know in the comments below!